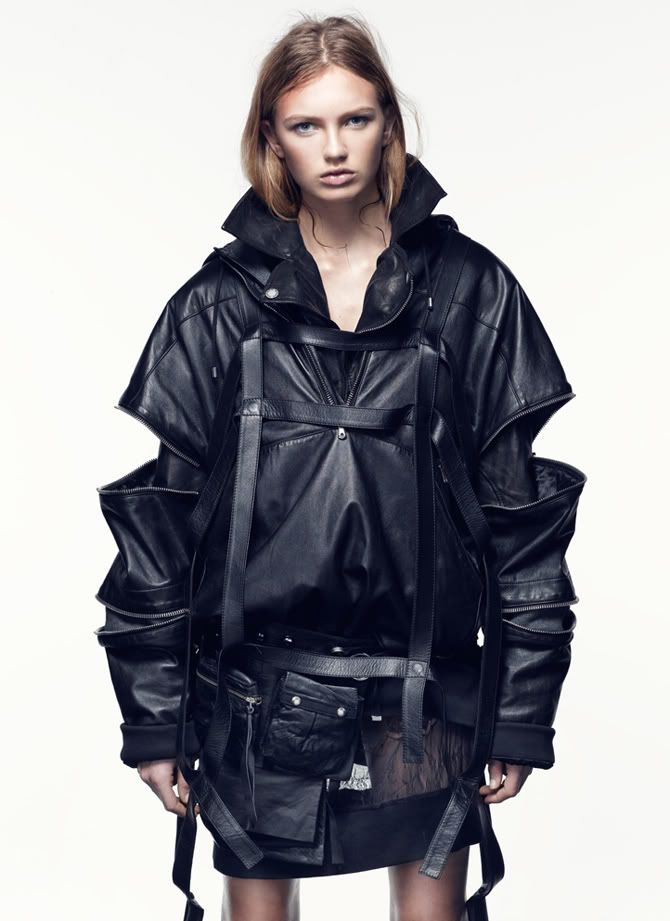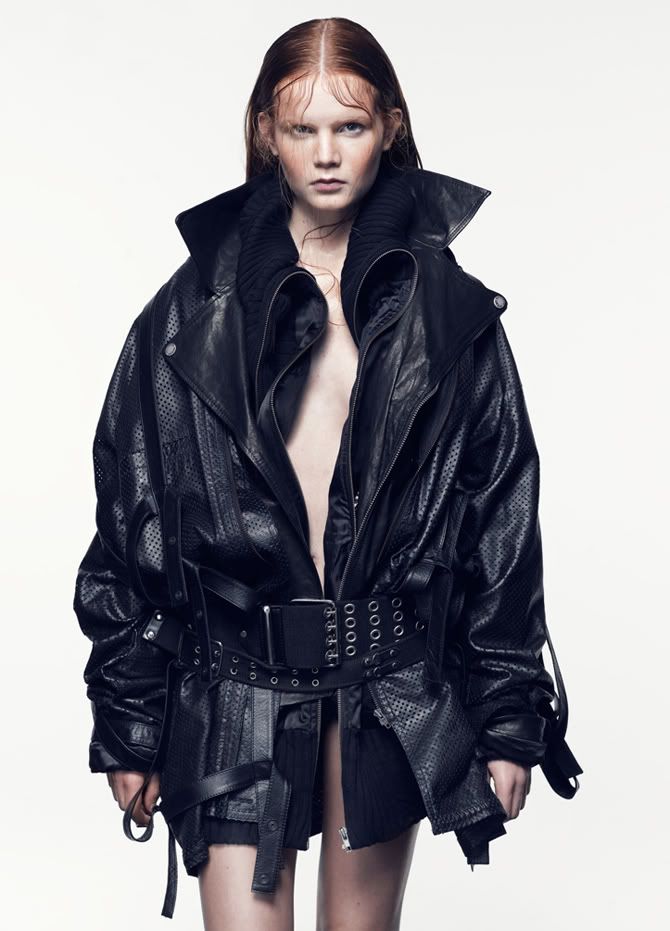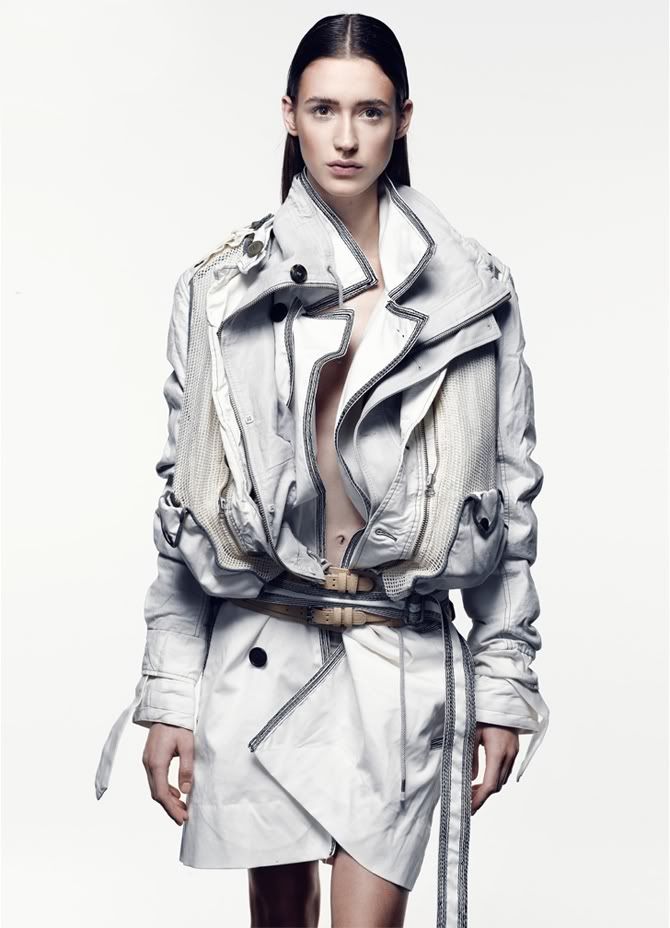 Photography: Klaas Jan Kliphuis
Haven't been stirred by a (recent) editorial in awhile. I've been dwelling in the past if you will. Old Yohji/Raf/HL will always haunt me. Regardless, the styling in this is pretty nice. All the buckles and draping and chaos are just an old habit that I've never really been able to quit. Maybe I never will. My style has been changing, but there are still some key elements I remain fond of.
I hope I can even look half this cool when I hit cold weather. Layered/belted jackets galore!
PS. I hate taking pictures/talking about myself. Why do I have a blog again?